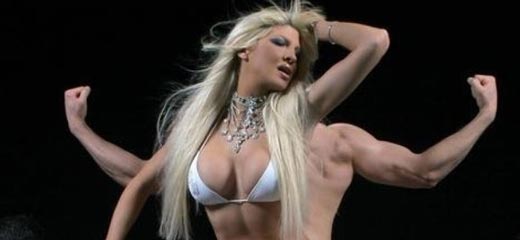 Jelena Karleuša smatra da je ona poslužila kao inspiracija britanskoj zvezdi!
Pop zvezda Jelena Karleuša nije se mnogo uzbudila zbog prozivki najpoznatijeg blogera na planeti Pereza Hiltona da "kopira Lejdi Gagu" i ne isključuje mogućnost da je upravo obrnuto! Kako je srpska pevačica navela za list "Alo", ona je mnoge stvari uradila na sceni pre Lejdi Gage!
- Internet i "jutjub" su svima dostupni, sve je to na globalnom nivou i svako može sve da vidi, pa zašto bi bilo nemoguće da je Lejdi Gaga videla moj nastup? Sličnost između njene odeće u spotu "Poker fejs" i mog stajlinga od pre nekoliko godina u videu "Slatka mala" je više nego očigledan, pa ako sam joj poslužila kao inspiracija, drago mi je zbog toga - izjavila je Karleuša i dodala:
- Perez je, očigledno, neobavešten kada može da kaže da ja nekoga kopiram, a i znam da je najbolji prijatelj Lejdi Gage, tako da me ne iznenađuje što je stao na njenu stranu. Čak mi se čini da je prema meni bio prilično blag, s obzirom na to kako komentariše druge - rekla je JK za "Alo".
Podeli na Facebooku
Stavovi izneti u komentarima su privatno mišljenje njihovih autora, a ne redakcije portala i portal nije odgovoran za sadržaj komentara.
Prikaži/Sakrij formu za unos