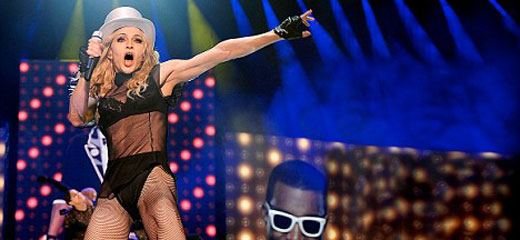 Svetska zvezda, koja će održati koncert u Budvi 25. septembra imaće tu čast da postane i vlasnica jedne luksuzne vile u ovom mestu, ukoliko to bude želela!
Naime, ruski milijarder Sergej Polonski, čija kompanija gradi po Budvi ponudila je Madoni - nekretninu na poklon!
Planira se da joj nakon koncerta Sergej lično uruči ključeve vile od 326 kvadratnih metara, sa bazenom na vrhu, tik uz more, i svim pratećim predviđenim luksuznim detaljima vrednu više od dva miliona evra! Ukoliko prihvati ovaj neobičan poklon, pop ikona biće prvi nezvanični svetski promoter crnogorskog turizma. Bar je tako darodavac to zamislio...
Pušteno još karata!  
Organizatori Madoninog koncerta odlučili su da puste u prodaju još četiri hiljade karata! Novi kontingent ulaznica sastoji se od VIP karata po ceni od 200 evra, i "fan" (70 evra).
Inače, do sada je prodato više od 35.000 ulaznica, a organizatori očekuju duplo veći broj ljudi na Jazu. Najjeftinije karte koštale su 35 evra.
Podeli na Facebooku
Stavovi izneti u komentarima su privatno mišljenje njihovih autora, a ne redakcije portala i portal nije odgovoran za sadržaj komentara.
Warning: include(): apc_compile_cache_entry: Unable to allocate memory for pool. in /home/trac/public_html/plugins/system/pc_includes/template.php on line 47
Prikaži/Sakrij formu za unos