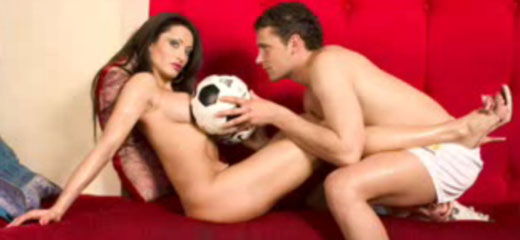 Duško Tošić slikao se go pored anonimne pevačice Aleksandre! Jelena Karleuša na sve načine sprečavala da se slike pojave u javnosti!
Fudbaler Duško Tošić pre dve godine slikao se potpuno go sa izvesnom Aleksandrom, pevačicom u pokušaju! Zanimljivo je da ove slike nikada nisu objavljene a za to se pobrinula njegova supruga Jelena Karleuša! Provokativne fotke, na kojima su Duško i njegova partnerka, urađene su za potrebe jednog magazina, koji je u to vreme imao veoma popularnu rubriku u kojoj su "ukrštali koplja" pevačice i fudbaleri.
Tim povodom, Tošiću je društvo pravila atraktivna Aleksandra, sa kojom je posle, navodno, razmjenjivao i SMS poruke, i to sve u vreme dok je bio na početku veze sa Jelenom Karleušom. Kako se pevačici nije svidela ideja da joj se novopečeni dečko pojavljuje u novinama golišav i to sa drugom devojkom, potegla je svoje medijske veze i sprečila objavljivanje ovih slika. Ali, sada su se sporne fotke, mimo njene volje, ipak pojavile u javnosti...
Podeli na Facebooku
Stavovi izneti u komentarima su privatno mišljenje njihovih autora, a ne redakcije portala i portal nije odgovoran za sadržaj komentara.
Prikaži/Sakrij formu za unos